DATE:                    THURSDAY 2ND SEPTEMBER 2021
TIME:                     18.30-20.00 BST (UK Time)
LOCATION:           ONLINE – THIS EVENT IS A PRE-RECORDED SCREENING
In collaboration with the 15th Conference on Death, Dying & Disposal, SICK! Festival presents three artistic projects followed by conversations with the artists and their collaborators. The events reflect the conference's focus on Death and Decolonisation.
 "What does it mean to defend the dead? To tend to the Black dead and dying: to tend to the Black person, to Black people, always living in the push toward our death?" – Christina Sharpe
Nigerian-American poet and performance artist Jaamil Olawale Kosoko explores the personal and the political in Black experiences of death, with Prof. Kami Fletcher, President of the Collective for Radical Death Studies. Together they will reflect on history, contemporary experiences and the ways in which these are manifested in Jaamil's own practice, in performances such as #negrophobia, Séancers and his latest work, Chameleon.
Jaamil Olawale Kosoko is a multi-spirited Nigerian-American poet, curator, and performance artist originally from Detroit, MI. Jaamil's work in performance is rooted in embodied ritual practice, poetics, Black critical studies, and queer theories of the body as a means to conjure and craft perpetual modes of freedom, healing, and care when/where/however possible.
Dr. Kami Fletcher is an Associate Professor of American & African American History at Albright College. Her newest course entitled African American Deathways and Deathwork examines African American norms and ideas surrounding death as well as encourages students to see how death intersects with race, class, gender, religion, region.  She is the author of Real Business: Maryland's First Black Cemetery Journey's into the Enterprise of Death, 1807-1920.  She is also the co-author of the forthcoming volume Till Death Do Us Part: American Ethnic Cemeteries as Borders Uncrossed (University Press of Mississippi, March 2020).
SICK! EVENTS AT THE DDD15 CONFERENCE
CREDITS
Ricardo Vilela – Digital Producer

PARTNERS
Association for the Study of Death and Society (ASDS)
MMU: Research in Arts & Humanities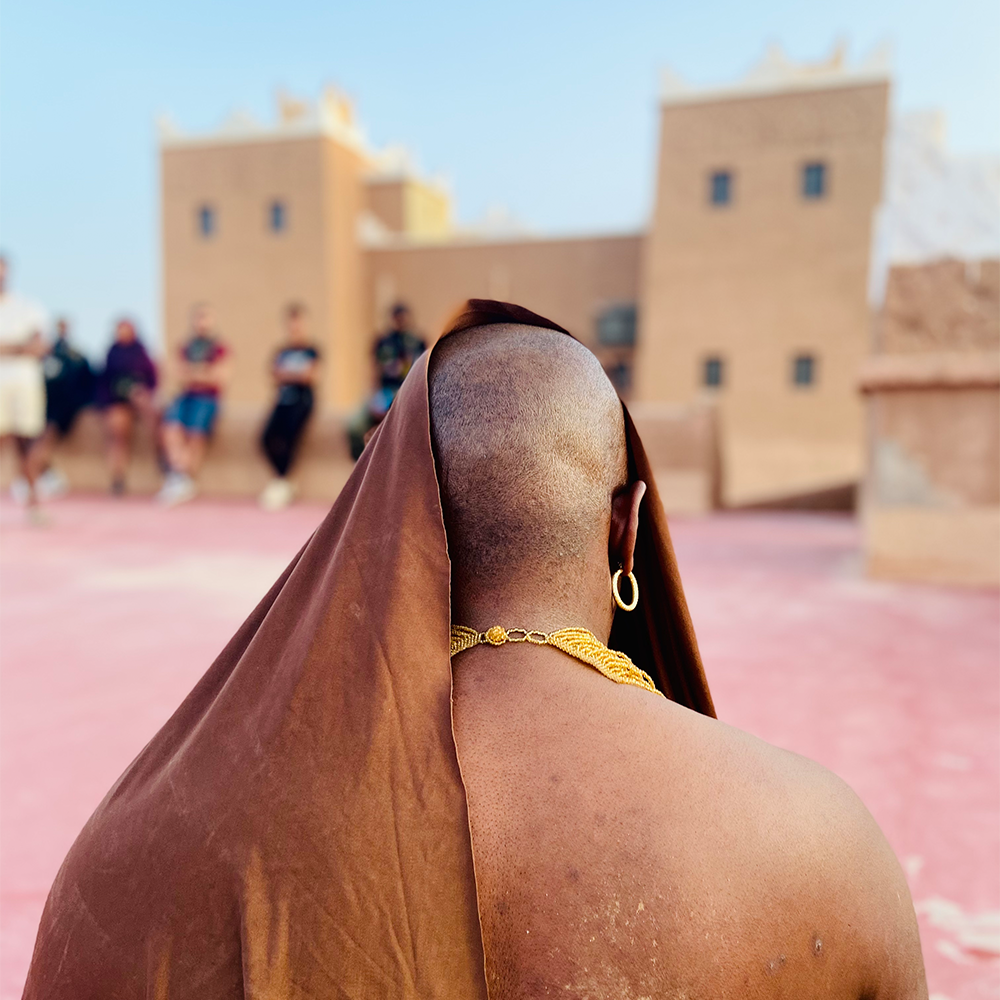 Image Credit: Aisha Nailah from Chameleon Revisited