DATE:                    THURSDAY 2ND SEPTEMBER 2021
TIME:                     20.00-21.30 BST (UK Time)
LOCATION:           ONLINE – THIS EVENT IS A PRE-RECORDED SCREENING
ACCESSIBILITY:   THIS EVENT IS SUPPORTED WITH BSL INTERPRETATION
In collaboration with the 15th Conference on Death, Dying & Disposal, SICK! Festival presents three artistic projects followed by conversations with the artists and their collaborators. The events reflect the conference's focus on Death and Decolonisation.
We present powerful excerpts from Mats Staub's installation Death & Birth In My Life, created in South Africa and in Manchester with staff from the Critical Care Unit at Manchester Royal Infirmary. The screening will be followed by a discussion with Mats. He will be joined by Rucera Seethal, Artistic Director of South Africa's National Arts Festival, and Hlengiwe Nokulunga Lushaba-Madlala, whose personal experiences of death and birth were recorded in one of the films.
Mats Staub lives and works in Berlin, creating art projects at the intersections between theatre and exhibition, literature and science. Rooted in a fascination for the most significant moments in people's lives, moments in people's lives – moments that are unique and personal, yet also universal – Staub's work enables the audience to feel connections with other human beings. His long term projects, such as My Grandparents / Memory Bureau, 21 – Memories of Growing Up and Death & Birth in my Life, grow incrementally from place to place, drawing on the intimate personal experiences of hundreds of people around the world. In 2020 Mats was awarded with the Swiss Theatre Award.
Hlengiwe Nokulunga Lushaba-Madlala is highly motivated and passionate about the power which art has to rehabilitate and offer dignity. She recognises her work as an offering to recreate that which has been broken . This fervent originator and collaborator is also a vocalist, voiceover artist, film, television and theatre actor as well as a consultant offering workshops to organisations and companies. She has served as Creative Director for The Plat4orm, a performance space for artists by artists and currently serves as a Director at KwaMdali, a space supporting young people to reconnect with their God given gifts.
Rucera Seethal is the Artistic Director of the National Arts Festival (South Africa).  She is also a member for the Theatrefestival Basel 2022 programme team.  Prior to the National Arts Festival, she worked as programme manager at Pro Helvetia, The Swiss Arts Council, at the Johannesburg liaison office responsible for the performing arts programme in the Southern African (SADC) region.  She was Art Director and Production Manager at Chimurenga, the award-winning arts, culture and politics magazine, between 2004 to 2011.
 "Mats Staub's artistic projects take us on a journey to the four corners of the globe, inviting us to take time to listen and watch."
SICK! EVENTS AT THE DDD15 CONFERENCE
CREDITS
Ricardo Vilela – Digital Producer
Antony Redshaw – BSL Interpretation
PARTNERS
Association for the Study of Death and Society (ASDS)
MMU: Research in Arts & Humanities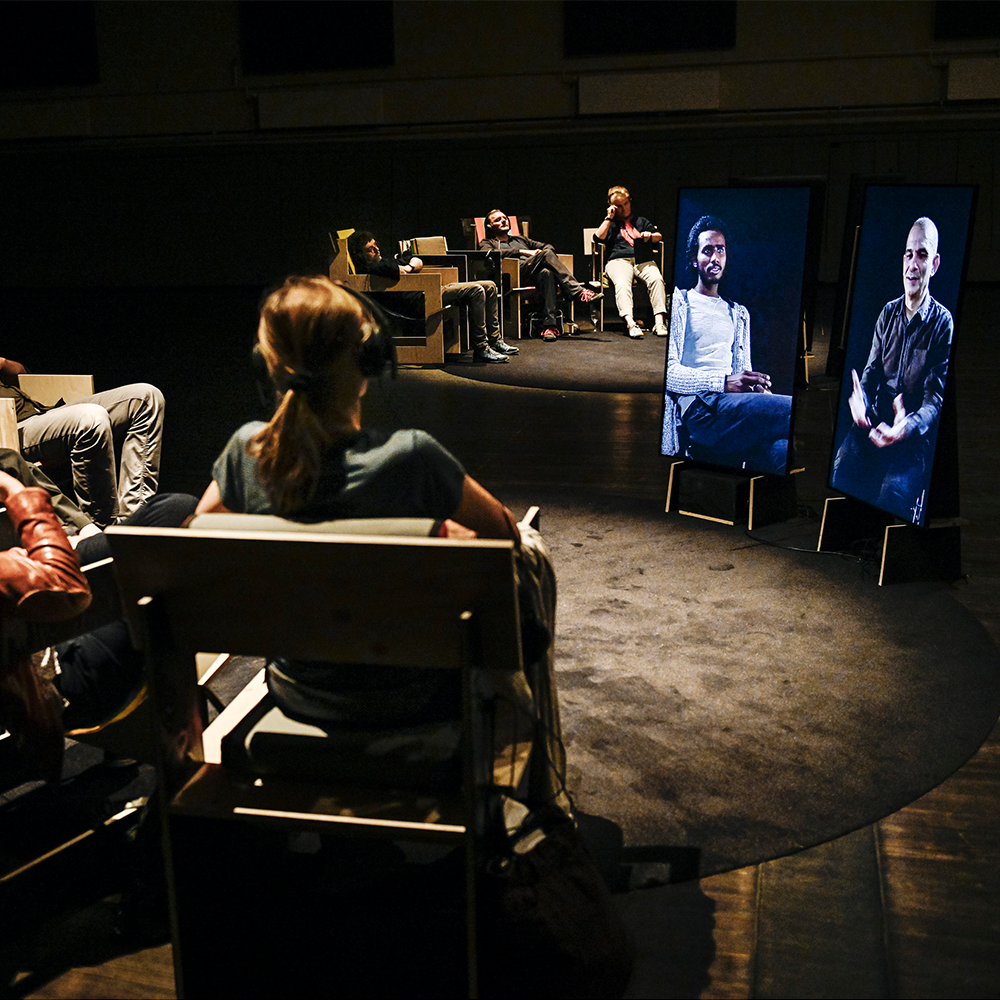 Image Credit: Tanja Dorendorf