WITH LEAD ARTISTS WOODROW PHOENIX & COURTNEY HAYLES
THIS EVENT HAS NOW PASSED
This event has already passed, but don't worry – you can learn more the event and how it unfolded in our media section by following the links below.
SICK! FESTIVAL COMMISSION

THE GREEN, MOSTON LANE/HELMSLEY STREET, M9 4AF
WHEELCHAIR ACCESSIBLE 
FREE
PARTICIPANTS: Dominik Kraus, Success Aiguobasinwim, Adam Scott, Abdinasir Mohammed
Cars are sometimes seen as an extension of our identities. Particularly for young men, cars can become symbols or power and status. I'm strong, I'm fast, I'm an individual: Don't stand in my way…
SICK! Cars is a new project that challenges these stereotypes about masculinity and looks at the pressures we put on people to 'be a man'! Two 'vinyl-wrapped' cars have been covered in amazing artwork created by artists Woodrow Phoenix, Courtney Hayles and a group of young men based in North Manchester. Get ready to challenge notions of masculinity and everything that you thought you knew about men! Created with support from Autotrader.
Courtney 'CourtsWrites' Hayles is a spoken word artist, poet, writer and multidisciplinary creative director who works mainly with musical poetry, movement, theatre and film to bring his stories to life. Following time in touring theatre as an actor, he moved into arts education and theatre production with a focus on developing ethical leadership in young people – especially those who, like himself, came from low socio-economic backgrounds. During this time, he honed his skills in playwriting, set design and artistic direction. With his recent work, he has become known for addressing difficult subjects such as toxic masculinity, black identity, trauma and family, inviting new perspectives and ways of thinking. Courtney's previous projects include Blink commissioned by Northern Voices as part of Manchester Collective (2021), Imprint as part of PUSH ARTS Festival (2019-21) and Rage With Words (2020). Instagram/Twitter: @courtswrites
Woodrow Phoenix is a writer, artist, illustrator and graphic designer based in London. He is known for his free-wheeling experimentation with illustrative and graphic styles, with message-driven pictures offering up an incongruous mix of the cute and the sinister. His comic books and strips include Donny Digits – a comic strip which appeared weekly in The Guardian; The Sumo Family, which appeared weekly in The Independent on Sunday and then monthly in Manga Mania magazine; The Liberty Cat, published quarterly in Japan by Kodansha in Morning magazine; SugarBuzz! (in collaboration with co-creator Ian Carney), an anthology comic that was optioned for television by Walt Disney, The Cartoon Network and other independent production companies. In 2003 he directed an animated cartoon based on characters from SugarBuzz!, for The Cartoon Network. 
FIND OUT MORE
See Woodrow Phoenix's Stories from the Front Line
FUNDERS
Oglesby Charitable Trust
Manchester City Council
Arts Council England
PARTNERS
Autotrader
Harpurhey Neighbourhood Project
Autowrap
DC Motor Engineers
ARTIST WEBSITES
Woodrow Phoenix
Courtney Hayles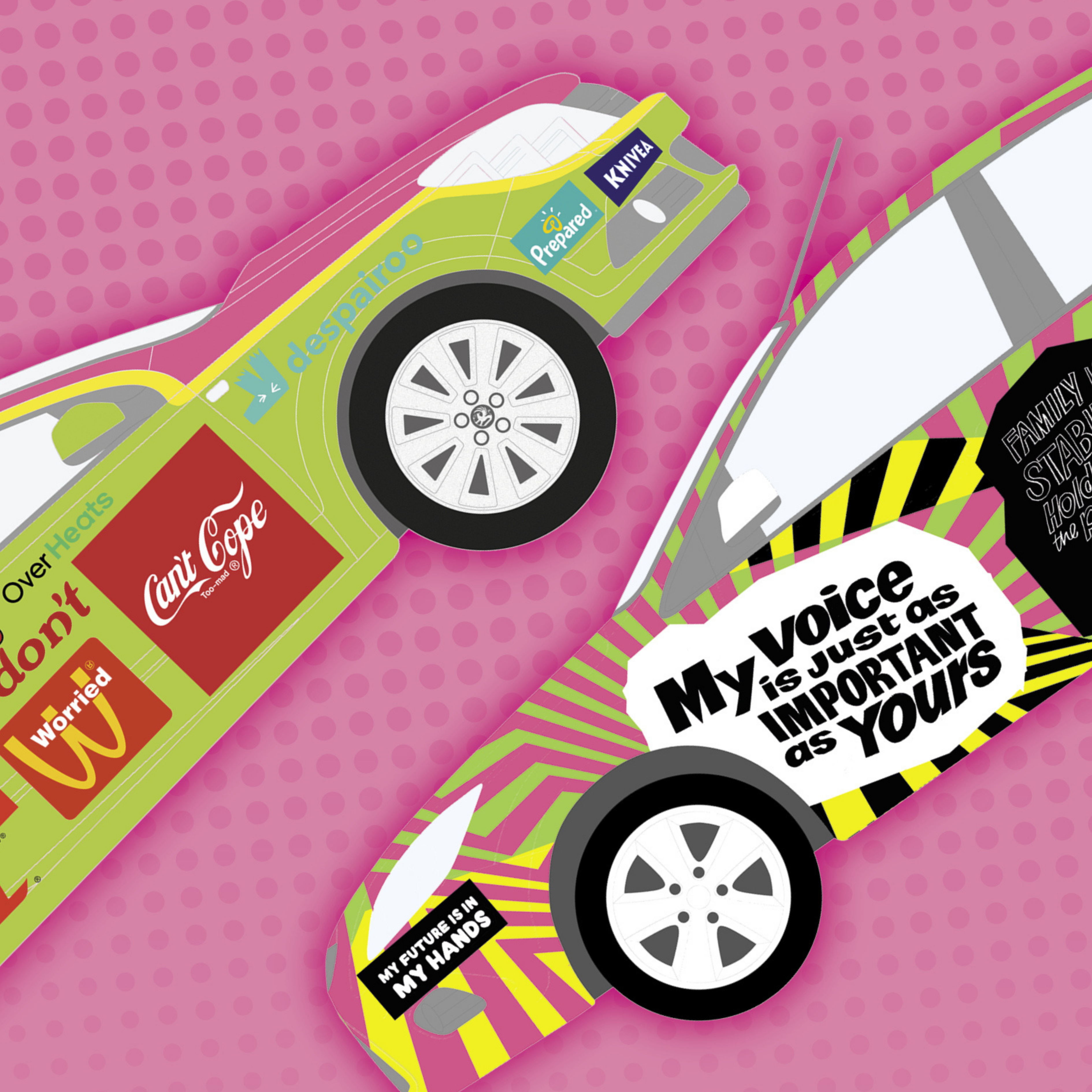 Image Credit: Chris Hall, 2022