DIRECTORS HARRI SHANAHAN & SIÂN A. WILLIAMS
23 MAY
6:00PM
HOME MANCHESTER, M15 4FN
WHEELCHAIR ACCESSIBLE
£9.50/£7.50
POST-SCREENING DISCUSSION WITH PRODUCER, SIOBHAN FAHEY
Join us for a screening of Rebel Dykes, a sharp documentary using animation, interviews and archival footage to explore the story of a tight knit group of friends who met at a Greenham Common Peace Camp in the 1980's and went on to become artists, performers, musicians and activists in London.
The film follows this group during 1980s post-punk London doing art, music, politics and sex, and how they went on to change their world. With a heady mash-up of various footages and interviews that tells the story of a radical scene: squatters, BDSM nightclubs, anti-Thatcher rallies, protests demanding action around AIDS and the fierce ties of chosen family!
After the screening, be sure to join Producer, Siobhan Fahey and directors Harri Shanahan and Siân A. Williams in response to this year's Summer School theme, 'The Desire for Identity'.
Rebel Dykes is presented as part of the University of Manchester's Sexuality Summer School.
PARTNERS
HOME
University of Manchester
CREDITS
Directors: Harri Shanahan & Siân A.Williams
Producer: Siobhan Fahey
PROJECT WEBSITE
Rebel Dykes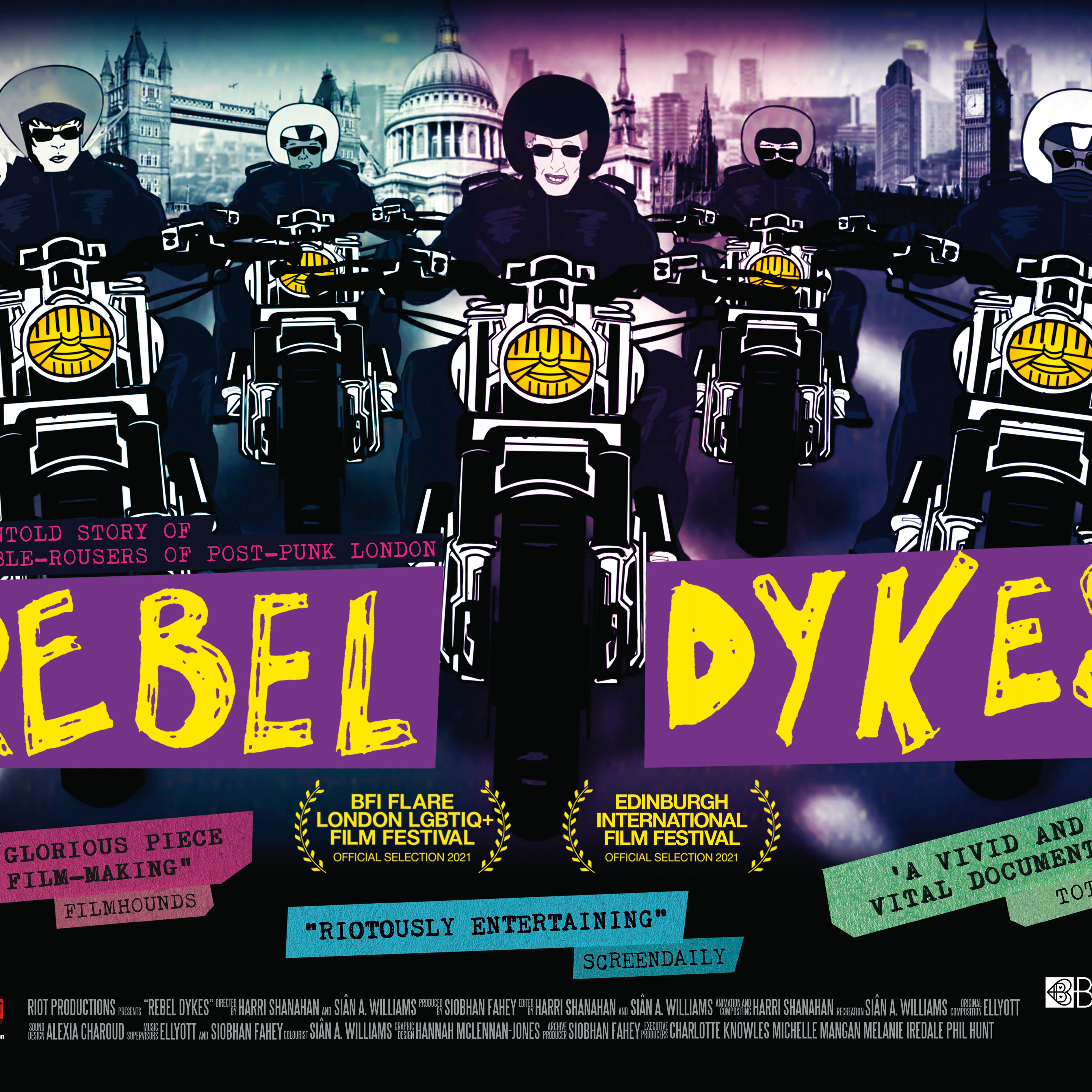 Image Credit: Riot Productions, 2021