07 – 22 MAY (EXCLUDING MON & TUES) 
12:00 – 8:00 pm
THE GREEN, MOSTON LANE/ HEMSLEY STREET, M9 4AU
WHEELCHAIR ACCESSIBLE 
FREE
NO BOOKING REQUIRED
"Four deserted Tower Blocks
Traces of a mythical tribe
A dark fable for our times…"
Brace yourself for an experience like no other as we bring you MDZ Estate Tour- a touring artwork by world-renowned artist, Jimmy Cauty. Walk through this atmospheric city in miniature, housed in a 40ft shipping container. MDZ Estate Tour takes an edgy and humorous look at a city a bit like our own, but packed with strange and unexpected details. Will you come in and explore?
Peer into tower blocks containing a multi-storey high security children's prison, residential Live-Work-Die units and some kind of spiritual centre for neo-pagan misbehaviour.
Artist, musician, counter-culture hero and in-house designer of the anti-establishment, Jimmy Cauty is best known as one-half of The KLF and K-Foundation, and co-founder of The Orb.
MDZ Estate Tour is viewed by walking through a 40-foot shipping container to explore the tower blocks. The experience includes smoke, strobe lighting, wind, loud noise, tiny TV broadcasts, and is suitable for children and adults over 5.
PARTNERS
Arts Council England
ARTIST WEBSITE
Jimmy Cauty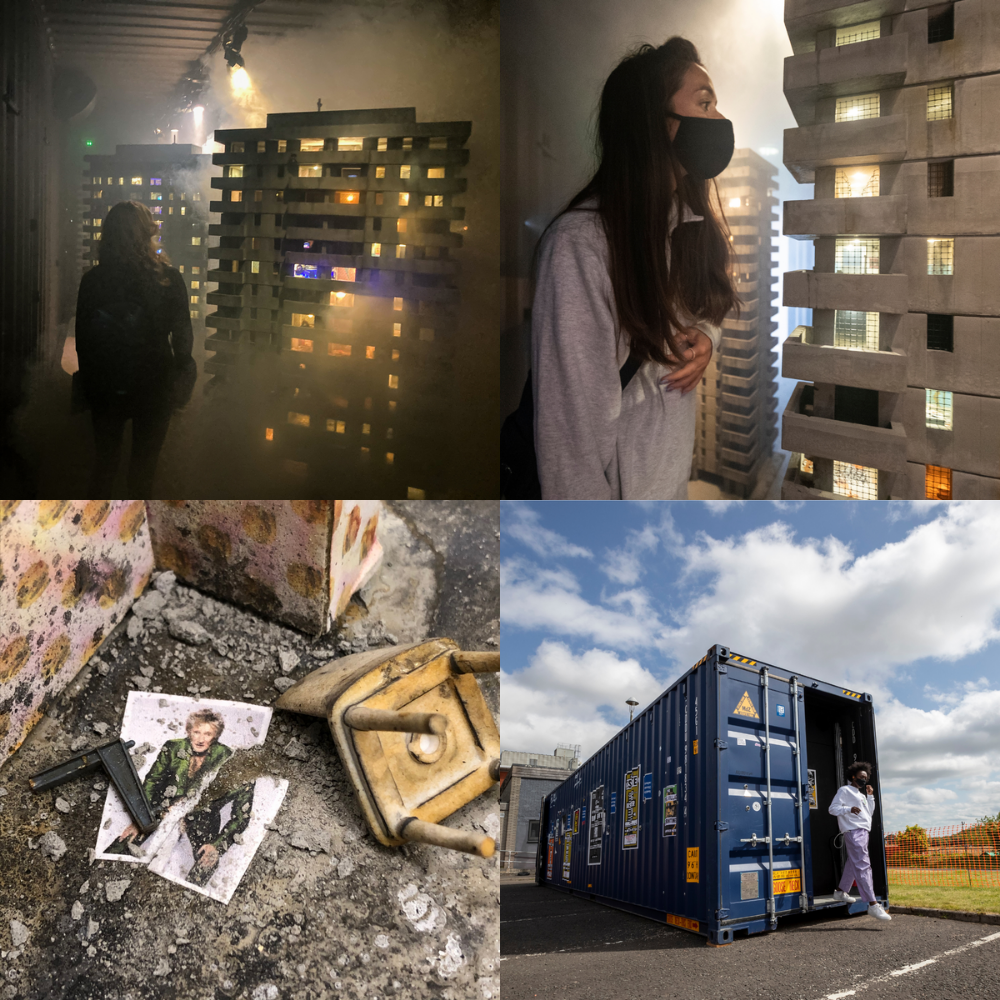 Image Credit: Coulson & Tennant